Kenya Volunteer Programme
For those who can spare some time during summer holidays and would like to help out and explore Kenya, this can make the perfect trip for you.
Help Others
You will get the opportunity to volunteer at an orphanage, pre or primary schools or at hospitals, clinics or dispensaries.
Experience Kenya
A once in a lifetime opportunity to go on amazing safaris and experience the adventurous side of Kenya.
Apply to be a Volunteer
Be part of the volunteer/travel programme and make a difference.
Healthcare Volunteering
Conditions of the people living in the slums and suburbs of Nairobi are very weak. This in turn leads to widespread diseases. The healthcare facilities are neither easily accessible for them nor of very better standards.
Healthcare volunteer in Kenya is an effort to help improve healthcare situation and accessibility for the vulnerable and underprivileged people. It is as well an exchange programme for volunteers to get to the bottom of and share in the Kenyan lifestyle.
Volunteers in this program work in medical clinics, dispensaries and hospitals in and around the selected projects in the Kenyan counties.
This program is suited for medical students looking for volunteer opportunities in Kenya to do hands on clinical work.
Programme Duration
The programme is for a maximum of 3 months.
Programme hours are 5-6 hours in a day 5 days in a week. The schedule is however flexible and can vary depending on the needs of the placement.
Note: You are always welcome to do your personal contribution at the specific project of placement as an act of charity according to your own need.
Tasks Under the Medical Volunteer Programme
Volunteer tasks vary depending on qualifications, the level of experience and medical training.
Pre Medical students may assist the local clinical officers and staff in doing basic tasks such as:
checking weight
temperature of the patients
cleaning wounds
doing administrative tasks
Medical students generally help in:
checking blood pressure
suturing wounds
doing rounds with patients
work in areas of maternal health
surgery
laboratories
counselling and testing
Volunteer Projects
Midwife
Professional midwives volunteering abroad have the opportunity to work in a hospital or health clinic and practice methods of treating patients different to those used in their native countries.
Medicine
Learn about medicine and healthcare in a developing country by observing local medical staff, attending medical workshops about HIV and tropical diseases, conducting health checks on children in day care units and more.
Savannah Conservation
You can help protect endangered species as a volunteer, in Kenya, contribute to preservation efforts, in the aim to protecting and monitoring the rare Rothschild's giraffe. Join a conservation project in the world's ultimate safari destination and experience the other side of Kenya that the travellers don't get to see. Assist with protecting and researching the endangered African wildlife in Kenya's Masai Mara.
Community Care
Work in a remote village and make a worthwhile contribution to children in local communities. In the day care centers, volunteers can look after and engage the kids in different activities like playing or even getting involved in renovating buildings i.e., painting, and decorations.
Swahili
Take part in an intensive Swahili language course or sign up for language tuition alongside your placement.
Teach Physical Education
As you volunteer here in Kenya, you can get involved in coaching sports at elementary and junior schools in slum areas.
Pharmacy
Help Kenyan pharmacists cope with challenging work conditions such as long hours and high numbers of patients. You will also go on outreach projects to provide basic healthcare and dispense medicines in outlying communities.
Dentistry School
Work alongside qualified dentists and dental staff in a dentistry department that is attached to a local hospital.
Occupational Therapy
Work as an occupational therapist intern and treat patients of all ages who may have orthopedic, neurological, or psychiatric conditions.
Nursing
If you want to tour and volunteer as a nurse intern, we have a huge number of opportunities available in health clinics and hospitals in Kenya.
Medicine
As an intern, you can shadow and learn from doctors at a health clinic or hospital. There are a variety of departments in which you could intern including maternity, general medicine, surgery, and pediatrics.
Teach English
Volunteer in teaching the young children. Work as a classroom assistant and get involved in teaching lessons in sports, art, or drama.
General Care
You will work with children in a kindergarten, day care centers, or special needs schools as you volunteer. You will help to feed and bathe the babies, help the children with their homework, teach basic lessons, and play games.


Village visit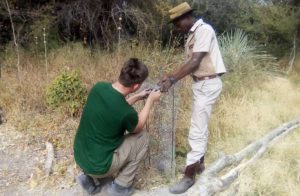 Conservation efforts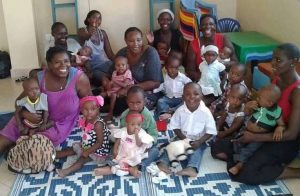 Education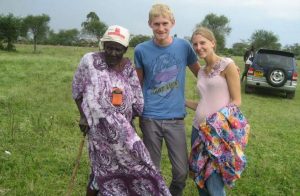 Community care


Volunteers Schedule
Volunteers are provided with accommodation in Nairobi at a local host house.
The schedule is as follows:
Arrival/airport pick up
Orientation conducted by the local coordinator and covering safety, culture, language, places to visit, behaviour, food and other ideas/suggestions over things to do while in Kenya.
Tuesday to Fri – Volunteer work
Breakfast – 07:30 am onwards (provided at the accommodation)
Leave for the project – 08:00 am
Working hours at the placement – 09:00 to 04:00 pm
Lunch – 01:00 pm to 02:00 pm (volunteers will need to manage lunch on their own)
Dinner – 07:30 pm onwards (provided at the accommodation)
The same volunteer work schedule continues from the second week onwards.
Weekends – Free to explore the city, and do activities such as:
Visit the elephant orphanage, giraffe centre, Mamba Village
Visit the local markets and buy souvenirs
Go for a safari
For those interested to travel further away for fun activities, one can always:
Go biking to Hells Gate National Park in Naivasha (1.5 hours from Nairobi City)
Climb Mt. Longonot (1.5 hours from Nairobi City)
Visit Thompson Falls (3 hours from Nairobi City)
Go to Mombasa and experience sandy beaches
When you land in Nairobi, your first 2 nights are spent in a hotel within Nairobi for the three day orientation before you're transferred to your project placement.
Accommodation
Accommodations are provided at the project in an arranged homestay.
The house is well taken care of by local host family and has all the amenities available to ensure a comfortable stay. Some of the facilities available are showers, microwave and refrigerator in the kitchen and a lounge area.
Meals
Meals provided are purely local. This is in line with our mission as exchange program. Volunteers are encouraged to introduce their traditional foods to their host.
Meals typical with hosts:
Ugali
Chapati
Chai (African tea)
Bread
Rice with vegetables
Fruits
Included
24 hr assistance and support from staff
Comprehensive pre-departure information
Airport pickup
Orientation and 2 nights accommodation in Nairobi
Food – 2 meals a day
Accommodation at the project (local host family)
Excluded
Travel and medical insurance
Airfare
Return trip to airport
Local transportation
Visas
Vaccinations
Apply to be a Volunteer
Be part of the volunteer/travel programme to experience Kenya and make a difference.